Televising Sewer Pipeline Inspection Service Area
St. Cloud Minnesota and surrounding areas, including:
All of Minnesota • North Dakota • South Dakota • Wisconsin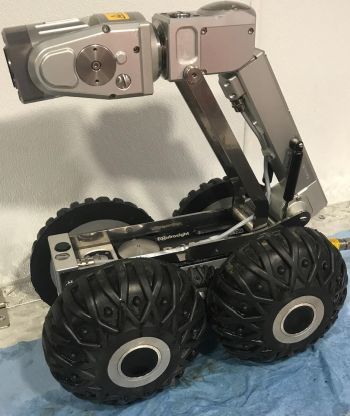 We use the high-tech Rovver X crawler with a CCTV (closed-circuit television) camera to get high quality videos and photos of sanitary and storm sewer pipelines.
When used with high pressure jetting from our Hydrovac truck, we can clean and inspect lines for leaks, obstruction, and structural integrity.
• Municipalities
• Commercial
• Industrial
• Sewer and Water Contractors
When camering sewer lines we televise 6"- 60" diameter pipes. Our Rovver X has a range of over 900 feet from the manhole.

The video inspection can be watched live on screen from the comforts of our mini-office trailer.

Detailed reports will be provided of the inspection on a flash drive and/or print at no extra charge.


 
Utilizing side-scanning technology, we capture detailed visual data of the pipe wall. Onboard lasers are used to measure defects and ovality.

Our technitions are certified by NASSCO (National Association of Sewer Service Companies)
• Sanitary sewer televising (PACP and LACP certified)
• Manhole rehab, repairs and inspections (MACP certified)